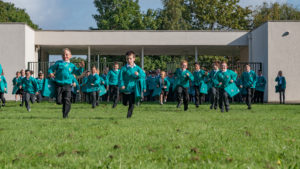 A new school year!
Welcome back to everyone who is returning to Alver Valley Schools and hello to everyone who is new.
We are looking forward to our new Year R children starting school on Monday 10 September, the class teachers are visiting them at home this week.
As a reminder, school starts at 8.45am in the Infant School and 8.40am in the Junior School.  Please ensure your child is on time every day.
We can't wait to start another exciting year!