Hello Alver Valley Schools. Thursday 4th March 2021 is World Book Day! Although we will not be dressing up this year, we have still some exciting activities to hook you into books.
Our first activity is the 'Masked Reader' below there is a video to watch, your job is to unmask the reader and guess the book they are reading an extract from!
For our second activity, we want you to paint and or decorate a potato, yes I said potato! As your favourite book character. There is one potato per child available to collect from the office and there are some amazing examples below. There are 4 book prizes up for grabs across the whole school for the most creative potatoes! The closing date for entries is the 8th of March. Please post pictures of your design and post them to your Dojo or Tapestry page.
Finally, we will be handing out the World Book Day £1 tokens on Monday 8th March, when we all return to school. The selection of books is available to purchase with your £1 token are pictured below or you can also look on the website here. Alternatively you can put your token towards any book of your choice.
We hope you have so much fun reading, designing and unmasking on World Book Day 2021!
Mr Edwards, Alver Valley Schools Reading Lead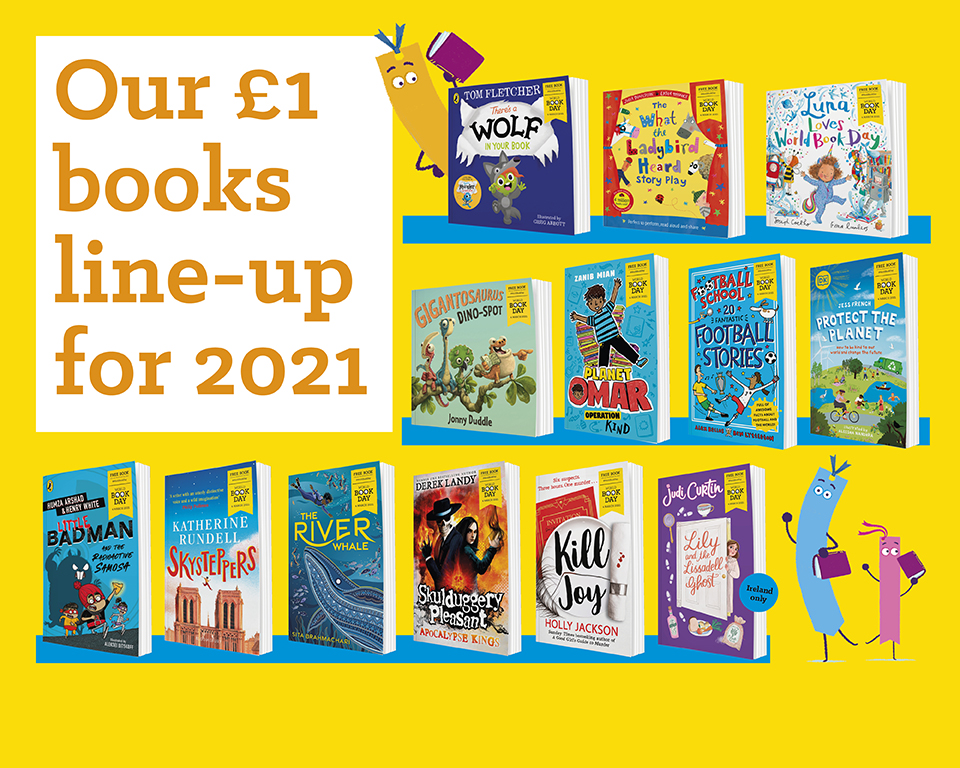 If you are thinking about what to read next you could join with other schools to view some video book recommendations from children & adults recorded for World Book Day at: flipgrid.com/27c8a5e6 You might recognise some familiar faces and you could even record your own response.